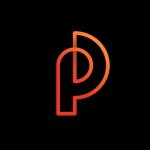 Head of Digital Marketing (f/m/d) - Fedor Holz GmbH
Vienna, W 1010
Über diese Stellenanzeige
Head of Digital Marketing (f/m/d)
Vienna, Austria

Job description:
The Pokercode is a young and agile company founded by two of the world's elite poker players, Fedor Holz and Matthias Eibinger. The first product is a SaaS-platform providing 50+ video lectures on poker strategy delivered through a Netflix-like streaming portal. To bring our company to the next level and increase our reach, we are hiring a full-time Head of Marketing, based in Vienna.

In the next 12 months and beyond your overarching goal will be to:
Lead our company's marketing efforts by evaluating and developing marketing strategies, planning and coordinating marketing efforts, communicating the marketing plans to those involved, as well as building awareness and positioning for our brand.

Your main responsibilities will be to:
Translate ideas to actionable items that deliver business results.
Help successfully launch our first product by nailing our GTM channels.
Test and optimize marketing tactics for customer acquisition (e.g. online advertising, direct mail, out of home, affiliate) and conversion rate optimization.
Oversee collaboration with various agencies/ freelancers and influencers.
Work closely with the product team to ensure customer satisfaction.
Build brand awareness and positioning.
Oversee social media marketing strategy and content marketing.

You will have:
3-5 years of experience in B2C (Digital) Marketing or Growth Hacking.
A proven track record of leading various, successful marketing campaigns.
Affinity for data, metrics and tracking.
High competence in project and stakeholder management.
Hands-on experience with web analytics and A/B testing tools.
Knowledge of SEO factors and key algorithm updates.
Excellent interpersonal skills. 
Fluent English and proficient in German.

It's an added bonus if you have:
Interest in poker, knowledge of the industry or are a poker player.

You'll be joining a company:
That is at an incredibly exciting stage of growth.
Where you can make a huge difference from day one.
That is made up of close-knit, ambitious and dedicated people who genuinely enjoy spending time together!
That believes in helping every team member develop personally as well as professionally along their chosen career path.

Benefits:
Competitive salary above the Collective Bargaining Agreement (and optional equity options).
Full-time with flexible working hours.
Office in central Vienna with remote working options.
Social events (Team breakfasts/lunches, evenings out, and ad hoc team trips).

Interested? You can apply for this job via the application form.

Agency calls are not appreciated.