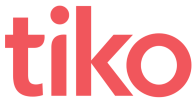 Technical Account Manager DACH - tiko Energy Solutions AG
Über diese Stellenanzeige
This is tiko Energy Solutions - a company part of the ENGIE Group:
The tiko platform brings customers the power of a Virtual Power Plant and an award-winning Smart Home Energy Management system designed to connect Residential and SME assets. With its active VPP deployments, tiko is one of the biggest real-time Smart Grids in the world.
Our customizable, future-proof technology has the life-expectancy of a Physical Power Plant and enables the delivery of the full spectrum of energy services, including the most sophisticated.

Self-driven and open to feedback, our dynamic and multicultural start-up culture will provide you with the perfect opportunity to do excellent work, while you contribute to increasing the presence of our innovative energy management solutions worldwide.

With 12 nationalities represented among our employees, you'll be at ease at tiko wherever you come from. Our office is in Olten, which is at the crossroads of Bern, Basel, Zürich, and Luzern, giving you many options of where to live. Our working language is English, and we enjoy a culture of open-mindedness.

Learn more about tiko: tiko.energy and www.tiko.ch

Perks of working with us:
We live by the motto "work hard, play hard".
We are an international team and we like to bring back treats from our travels - join this culinary experience.
We are a team where everyone knows each other and where your opinion matters - really.
We offer free tea and coffee.
We love to barbecue for lunch on the terrace in the summer and have fondue in the winter.

Your responsibilities:
By joining our Technical Account Management team, you will be responsible for the delivery of the projects with our B2B customers on time and costs. This involves analyzing the needs of our customers and designing an optimal technical solution based on our modular products. Furthermore, you create input for the new design of products and act as the interface between our customers and the internal teams.

Your profile:
Self-organized, structured and rigorous team player
Strong analytical thinking and systematic problem-solving skills
Demonstrate a proven track record of successes in delivering complex and multi-dimensional IT projects
Understand customer needs, translate them into services, products and functionalities
Proven track record and social competences to interact with technical and business teams over different hierarchical layers
Excellent written communication skills, capable of describing complex technical issues in an understandable manner
German and English fluency is mandatory, French an advantage
Workplace:  Switzerland and Germany, travel up to 60%
Level of employment: 100% 

Interested? Don't wait and send your application to Sandra Trittin at sandra.trittin@tiko.energy